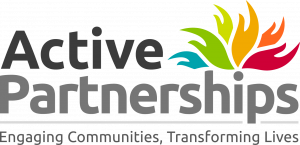 We aim to make active lifestyles the social norm for everyone.
There are 43 Active Partnerships across England that collaboratively work with partners to create the conditions for an active nation.  By adopting a collaborative whole systems approach we seek to make physical activity a normal part of life for everyone in England, in particular we focus our efforts on inactive people and those from under represented groups. We do this by having an in depth understanding of our local communities, broker cross sector partnerships, supporting the learning and development of a welcoming and inclusive workforce, engaging communities and share learning of work works locally. We aim to transform lives using the power of sport and physical activity.
A unique feature of Active Partnerships is their independence, working across all sport, activities providers and audiences, focused on the needs of the communities.
Active Essex
Active Essex is one of 43 Active Partnerships across England, working with community partners to increase participation in sport and physical activity across Greater Essex. We are a publicly funded organisation, hosted by Essex County Council, whose aim is to make sport and physical activity accessible to all Essex residents. The Essex Local Delivery Pilot (LDP) is a new and exciting initiative, led by Active Essex, to build healthier, more active communities across Essex. An active lifestyle creates huge benefits for the health and wellbeing of individuals and families, as well as making local communities more vibrant, connected, and resilient. The learnings from 2020 are included in the following report: LEARNING IN ACTION EXAMPLES from the Essex Local Delivery Pilot.
The background of the pilot can be found here.
Active Oxfordshire
Active Oxfordshire is one of the 43 Active Partnerships in the UK. We help people in the most need across Oxfordshire by working with partners to increase physical activity and mental wellbeing. The following report shows what Oxford Hub delivered as part of Active Reach from July- October 2020. It outlines our delivery, the success, challenges and any learning for future projects. Oxford Hub Active Reach Report.
Active Surrey
At Active Surrey, we believe that movement matters. It matters to our health, our schools, our communities and our environments. As the Active Partnership for Surrey, we work collaboratively to help everyone in Surrey realise the benefits of a more active way of life. We focus on influencing systems, removing barriers and creating opportunities to get people moving more. Active Surrey have compiled a Fit & Fed impact report to highlight the success of their summer 2020 provision.