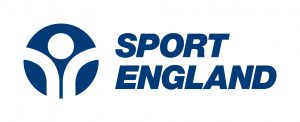 Sport England is an arm's length body of government established by Royal Charter in 1996. We're responsible for growing and developing grassroots sport and helping more people get active across England. We use our expertise, insight, campaigns and targeted funding from the government and the National Lottery to do just that. We believe that every child and young person has the right to be active, to benefit from being active in a safe, positive and trusted environment, and to have an equal chance to achieve their potential.
There are lots of ways we can help support you and your organisation. Whether you're looking for financial help, advice on facilities, or support developing a safeguarding strategy, we've outlined how you can access our services here
Building positive attitudes to sport and physical activity in children from an early age can help them to feel more motivated, confident and able to get active throughout their life. Find out more about our work with young people, including insights into their activity levels and attitudes towards sport and being active here
We have created some resources, advice and ideas for you and your partners to use and share that we hope will help us to collectively ensure that children, young people and families can have fun being active over the school holidays and beyond.